This is a Sponsored post written by me on behalf of CB2. All opinions are 100% mine.
Recently, I was asked to share with you the new line that Cortney and Robert Novogratz created for CB2.  Have you seen it yet?  Inspired by their family trips to Brazil, the furnishings are infused with a playful mix of bold color and modern style.
To me, one of the most impressive parts of the Novogratz story is that not only are they talented designers who have been working together for over twenty years, but they are also mom and dad to seven… yes, seven… kiddos.
Let that sink in for just a minute.
I have worked professionally with my husband for two years and I can completely relate to the fun and occasional challenge that arises from combining business and marriage.  Being parents to two, our plate feels VERY full.  However, if we added five more kids to the mix, our household would be off the charts.
But Cortney and Robert have been able to balance running a successful design studio and having a big, busy family.  The proof is in their latest line for CB2.
Some of my favorite pieces include: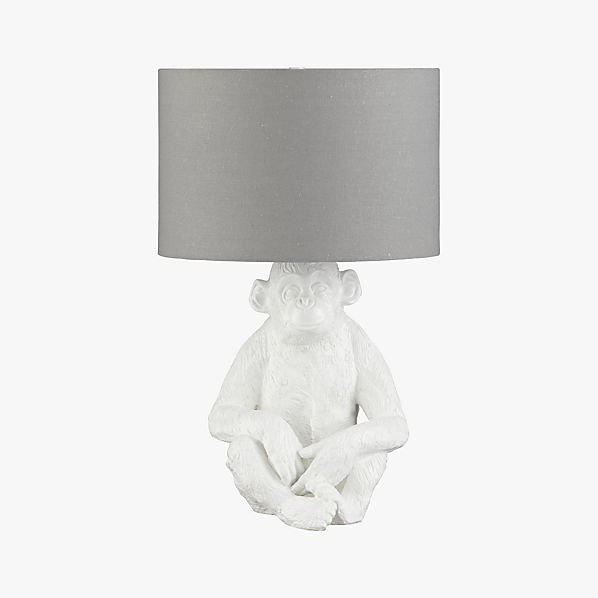 This white ceramic monkey is whimsical and combined with the simplicity of the grey lampshade, it would make a perfect addition to our daughter's bedroom.
Botao Stripe Armless Sectional Chair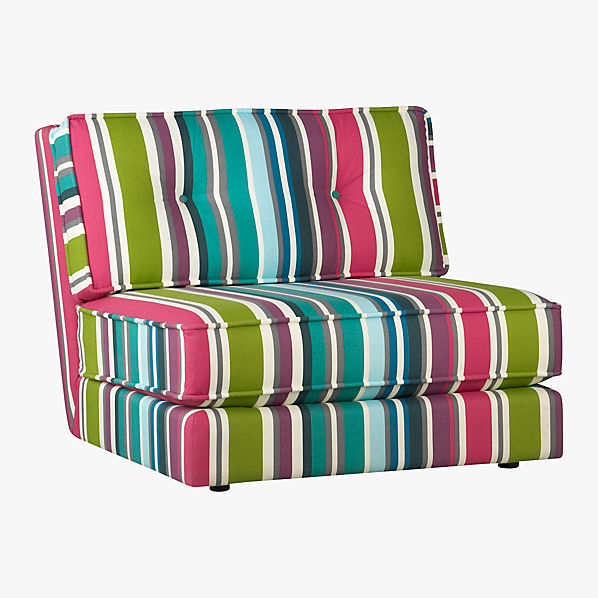 I'm a sucker for a stripe and this color combination is super versatile.  This chair is a more sophisticated update to the one Tess already has and I also love it in the grey or violet versions.  Either would be amazing in her room!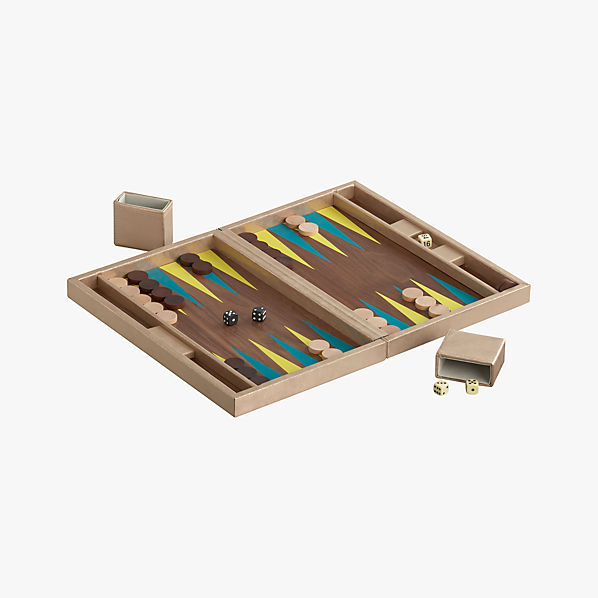 I had to include this since I grew up playing backgammon with my family.  Frankly, we are competitive and cutthroat.  That's why it made total sense for me to try to teach Tyson how to play on our honeymoon.  It didn't go well.  Thankfully, he decided to stay married to me.  We haven't played again since, but this would be a great set for my brother.
I highly recommend checking out the new CB2 line by Novogratz.  And for additional fun, CB2 is hosting a sweepstakes.
The details for your chance to win:
-      You and 3 friends could win the trip of a lifetime! Win a one week stay at the vacation home of CB2 collaborators Bob and Courtney Novogratz in beautiful Trancoso, Brazil.*
-      
10 other lucky winners will receive a CB2 giftcard worth $100 along with a personally signed copy of the book "Home by Novogratz".
-      To Enter click the link:  CB2 and Novogratz Brasil Sweepstakes  Sweepstakes to run from May 2nd through June 3rd.
What are your favorites from the new CB2 line?  Let's be honest… how great would it be to win a trip to Brazil? And get to stay at the Novogratz vacation home?! And maybe even take your favorite blogger along with you?!!
Okay… just kidding on that last one.  Just a little…